Active in April: What was I up to?
I learned this month that If I ever decided I wanted to be a socialite, or a celebrity then I would have my work cut out for me. I don't know how they did it. A week of constantly having to look A-1 was draining. If you don't know me by now, I'm a simple gal. I wear make-up here and there, and dress up now and again. For the most part, I'm simple to a T. Hell, if I can get away with a hoodie, jeans and a scarf on my head then that's my attire.
But earlier this month I wasn't given that chance. There were mini events mixed in, but I had three events to attend that required me to look like I had some broughtupsy: Taste of St. Croix, VI Model of the year Red Party and the VI Model of the year competition itself.
Yall, I can't walk in heels. I can fake it till I make it in doses, but I am not runway model material. Thank the lord Taste of St. Croix allowed me to wear flats because it required a lot of movement, a lot of sand, and heels just wasn't going to cut it unless folks wanted to read about my demise. I'm the type of person who would drown in sand, so it was best not to push my luck.
I went with a white, floral dress for the occasion, donned one of my soon-to-be-dashed weh short wigs. She's old and she's starting to look old so she's gotta g even though she used to be one of my faves.
The dress is from Fashion Nova which by the way has ultimately become one of my favorite online boutiques. Pro-tip. Damn near all these boutiques sell the same shit, with a different name and a difference price. You just gotta decide which one is worth your coins. And of course, I dont know the first thing about make-up so your girl stayed as non-dramatic as possible.
Now, Taste of St. Croix is one of the premiere food events on the island along with the Food and Wine Experience. They used to be one event, but split up. It was held at the Divi Carina Bay Beach Resort You get great food, mingle with folks, maybe meet a celebrity. Island people aren't too star struck so unless you're Beyonce, folks aren't going to lose it which makes it so easy to just be a normal person at events like these. Also, folks attending are trying to give the air that they are just as much stars as you are, so the chances of being smothered are slim. For the most part though, you get in, eat, sip some wine, mingle and enjoy the ambiance.
Though I have to admit, I saw folks that I had to give the side-eye because…you know what…
Taste was on Thursday, April 6. Friday, April 7, I had to hit the next thing, VI Model of the Year Red Party.
I almost didn't make it. Actually to say I made it would be a gross overstatement. I didn't make it on time at all. I spent Wednesday searching for a dress because I didn't own elegant red dresses. But, as I expect from good old St. Croix, you find gems in shopping local. I slipped into Sweet Magnolia, a boutique in downtown Christiansted and the ladies inside were amazing. In no time they found me a gorgeous red dress and heels to pair it with as well! I actually had to drag myself out of the store because if you left it up to me I'd probably end up doing the most and there's only so far you can ball on a budget.
But then I stepped into Crucian Gold and well…
Now fast forward to Friday. I work weekends and news doesn't give a Dimadome diddly damn about your plans, so I didn't get out of the office until about 30 minutes before the party started, and I wasn't dressed. So, I get home, dress at the speed of light, do my make up, do my hair, then I had to drive from east to west. This isn't an anime, so of course, even though I made a 30 minute drive in 10 minutes (forgive me speed limits and traffic laws), I got there like 20 minutes before it was over.
Do I leave? Hell no. I didn't get dolled up to just leave. So I made the most of the evening, got some pictures (which I didn't get to use) and otherwise enjoyed myself. It gave me insight on what to expect for Sunday and that I needed to be on time because Jason Gardener did not operate on Crucian time–which is a good thing.
I didn't get to take photos so a Video will have to suffice.
Then came the big show. Its the big bad show tonight yall (wrestling..no? you didn't get it?) Anyways, I had originally bought this outfit to wear at Miss St. Croix, but we didn't have a pageant last year so I ended up wearing it to the competition instead. Both the body suit and the skirt are again from Fashion Nova. The difference is I adjusted the skirt so it wasn't ankle length. Yes, I shrunk the length by half.
I also went with red for la Wig, dark for the lip and nude for the shoes. Originally I was going to wear a lacy, burgundy heel but the strings wouldn't let me be great. Also, can I just say that spanx are amazing? Shapewear smoothed the fuck out of me. I almost didn't recognize me. Like, new hips who dis? My shoes are from either Lily's Kloset, Urban OG, Steve Madden, or Lola Shoetique. I ordered so many shoes that week that I cannot tell you what came from where. I'll have to double check.
About this show though. I plan to go to every competition after this. I might even go to Kidz Rock because those girls were working that stage. Hell, I might need to sign up and get me some coaching because I would love to strut like that. They were fierce. There were only two guys this year and one was serving natural hair. He had a high bun in a suit. A high bun. I can't even put my hair in a damn bun right now. It was great. I felt like a superstar when it was over. I almost wanted to hit the runway when they asked for volunteers. I was that hype. I also need a copy of that playlist because I have an appetite for vogue now. You couldn't tell me nothing that day.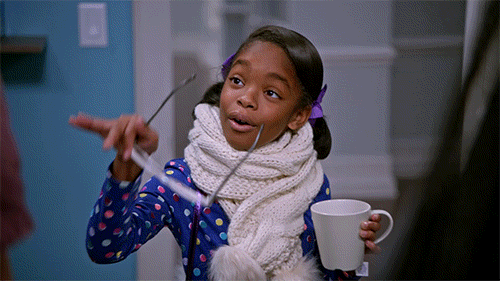 I have a short clip of the final walk that you can watch here. Or, Or, you can read about it in the St. Croix Avis–Tuesday, April 18 edition.
That was the end of that weekend though. I also don't want to have wear make-up or dress up until late may.
Actually, I'm sick right now so non-ah-dat was happening anyways.
Till next time!
#fashionnova #AlvaPage #VirginIslands #Fashionista #Fashion #RedParty #Foodevent #LolaShoetique #DiviCarinaBayAllInclusiveBeachResortandCasino #CrucianGold #CaribbeanPoshMagazine #UrbanOG #jgmanagementusvi #StCroix #NewYorkCity #tasteofstcroix #SweetMagnoliaboutique #lifestyleblogger #SandiBass #models #CaribbeanBlogger #HighFashion #BlackswhoBlog #lillyskloset #premierefoodevent #Blogger #Runwaymodels